Heavy Equipment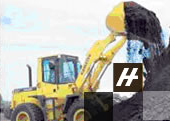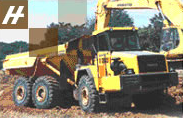 The glass in heavy equipment is a very important safety device. The glass acts as a shield. It protects the machine operator from flying debris such as rocks, stones, and metal. Glass with cracks or breaks can not provide the protection that is required by OSHA in order to keep your employees safe.
At Harrs Auto Glass we specialize in the cutting, fabrication and installation of heavy equipment glass. We have a large inventory of heavy equipment glass, rubber, gaskets, and patterns; this allows us to get the glass back in the equipment with minimal downtime. We also provide on-site glass cutting if the pattern is not available. All installations meet OSHA standards and are guaranteed against leakage and workmanship.
Give us a call today!