Antique Auto Glass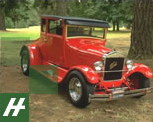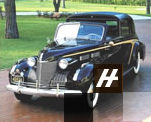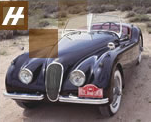 You can trust the experts at Harrs Auto Glass to restore glass in your antique car or truck. We have factory glass patterns ranging from the years 1936-1964. These patterns allow us to fabricate your glass to the dimensions specified by the factory.
We offer 3 colors of glass clear, green tint, or gray. All colors are made of safety laminated glass. To provide a professional finish we use a diamond wheel on all our glass to ensure a great looking edge. Most felt, run channels, and obsolete parts are available. If you need a curved piece of glass, that's no problem at Harrs Auto Glass. We are a direct buyer from all major manufacturers. If we can't get the glass, good luck finding it!
While we have your car it will be stored in our 6,000 sq. ft. facility as an experienced technician performs the installation. At Harrs Auto Glass you can rest assure that your car will be returned to you with a professional, high quality, show ready installation!