Auto Glass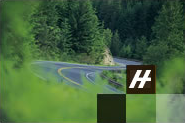 Free Quote!
Click Here now or stop by for a free quote. We are located at 2630 Parsons Ave. Click here for directions. Our hours are Monday through Friday: 8 a.m. to 5 p.m. Saturday hours are available
WHY US?
We will be there for you!
We've been serving the auto glass needs of Columbus Ohio for over 29 years. In that time we have built a reputation for quality and superior customer service.
Can't come to us, We'll come to you with mobile service!
Each and every business day, our radio-dispatched fleet of specially- equipped trucks log over two-thousand miles to bring our superior service to your home or business.
Always Safe!
Your automotive glass plays a critical role in the structural integrity of your vehicle. Every installation we do meets the Federal Motor Vehicle Safety Standards. These standards insure that the vehicles glass will perform as it was designed to in the event of a collision. To learn more about the safety of auto glass see Your Safety.
We Bill Your Insurance Company Direct!
We work with all the major insurance companies. Saving you the hassle of dealing with your agent and paperwork.
Lifetime Warranty!
All installations are guaranteed against leaks, workmanship, stress cracks, or any other problems or concerns that you may have. As a independently-owned and operated company, you are able to communicate your needs and concerns directly to a member of the Harrs Auto Glass family.
Rock Chip Repairs
We repair whenever possible. Small chips can oftentimes be repaired before they begin to spread. The repair process involves the injection of a special resin into the damaged part of the glass. The success of a repair depends on several variables:
Impact is no larger than the size of a quarter
The more recent the damage, the better the results.
The less moisture that has penetrated the area the better the results.
The smaller the point of impact, the better the results.